Recent Posts From
All Categories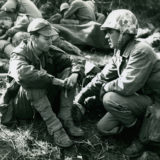 The Marine Corps O.M.P.F. ( Marine Corps Official Military...
Popular Posts
All Time
How to Research a WWII Army Veteran Who Was Killed In Action

How to Replace Service Records Lost in the 1973 Archives Fire

WWII Era Navy Military Service Records: An Overview

How to Obtain a Military Service Record

WWII Casualty Records: Understanding the WWII Individual Deceased Personnel File (I.D.P.F.)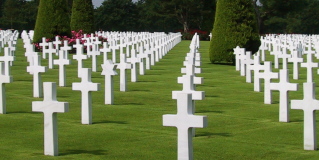 Attempting to research a WWII Army veteran who was killed in action can be challenging due to the fact that the vast majority of WWII Army military service records were completely lost in the devastating fire of 1973. What this means in many cases is that there is absolutely nothing maintained in the military service record folder of the Army KIA veteran at the National Archives. For Army veterans who survived the conflict, the National Archives can often put together a 'reconstructed' packet which normally consists of a final pay voucher or some other auxiliary material. This is not possible for Army veterans who were killed in action since they died in the service and never received a final pay voucher. For this reason there is often nothing that the archives can use to 'reconstruct' their file. The good news is that there are alternative options for finding out what happened to WWII Army veterans who were killed in action. The process for researching killed in action WWII Army veterans which I outline in this article will introduce you to options available for discovering where, when, and possibly how your Army veteran was killed in action. This is...
Air Corps
Army
Coast Guard
Marine Corps
Navy
Recent Reviews From
All Categories